All Pro Septic has been providing premier septic pumping and line cleaning services in Spring, TX, for many years. Our team of experienced and professional technicians is equipped with the latest tools and equipment to provide a complete range of septic tank services, including pumping, repair, inspection, and maintenance. We take pride in offering our valued customers top-quality workmanship, prompt septic tank service, and affordable prices. Whether you need routine tank cleaning or emergency septic repair, our team is just a phone call away.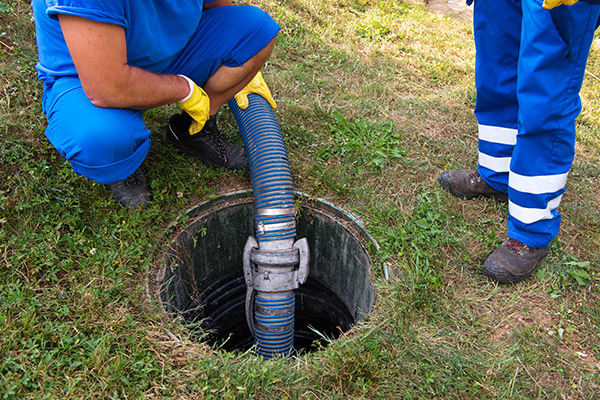 Septic Pumping Services
Septic pumping is an essential component of maintaining a healthy septic system. Over time, solids and debris accumulate in the septic tank, which can cause clogs and backups. If the clog goes unnoticed or unresolved, it could ultimately lead to system failure and extensive damage to the surrounding landscape. While pumping may not solve all septic system-related problems, it can prevent unnecessary ones. That's why it is crucial to have your septic system routinely pumped by a professional septic pumping company like All Pro Septic.
Our team of experienced technicians is trained to pump a variety of septic systems, including conventional, anaerobic, and aerobic systems. We use state-of-the-art equipment and tools to ensure that the job is done safely, efficiently, and correctly. We will assess the tank's capacity and recommend a pumping schedule based on the size of your family and the amount of water usage. In general, for a typical household of 4, we recommend septic tank pumping every 3-5 years.
Line Cleaning Services
Septic tank line cleaning goes hand-in-hand with septic tank pumping. Your tank's effluent is discharged to the drain field through underground pipes called the drain line. Over time, the drain lines can become clogged with roots, grease, soap scum, and other organic debris. If left unattended, these clogs could cause blockages, backups, and damage to your drain field. At All Pro Septic, we recommend cleaning your drain lines at least once a year to prevent unnecessary septic-related issues.
Our line cleaning service uses high-pressure water jets to blast away clogs and debris from your drain lines. Our technicians use the latest pipe inspection cameras to identify the source of the clog and ensure that the drain line is properly cleaned. Our line cleaning service is fast, efficient, and cost-effective. Our goal is to provide our customers with exceptional septic services that promote a healthy and functioning septic system.
Septic System Repair Services
If your septic system is not functioning correctly, it can create unpleasant smells, backups, and sewage spills. If you experience sewage smells in your yard, water backups in your home, or wastewater on the ground near your septic tank, contacting All Pro Septic immediately is essential. Our team of experts can diagnose the issue and recommend the best solution to repair your system.
We understand that septic system failure can be stressful and disruptive to your daily life. That's why we offer 24/7 septic repair services to ensure that your emergency is handled promptly and efficiently. Our technicians are equipped with the latest tools and equipment to repair your system quickly and safely. Whether you need a simple fix or a complete overhaul of your septic system, we have the expertise to get the job done right.
FAQs
What are the costs associated with septic pumping and maintenance services?
At All Pro Septic, we offer competitive, transparent pricing on all of our septic pumping and maintenance services. The cost of septic pumping typically ranges from $200-$500, depending on the size of your septic tank. Maintenance services such as jetting drain lines, inspections, and unclogging can vary in cost. It's important to address any potential septic issues before they become more costly to your home and environment.
What are some safety considerations when it comes to septic tank pumping?
Septic tank pumping involves the use of heavy equipment, which can pose a safety risk for inexperienced individuals. It is essential only to allow qualified technicians to pump your septic tank. At All Pro Septic, we follow strict safety protocols and have comprehensive insurance coverage to protect our customers and our employees throughout every job.
How can homeowners maintain a healthy septic system?
Homeowners can do a few things to maintain a healthy septic system. First, avoid flushing non-biodegradable items such as diapers, wipes, and feminine hygiene products down the toilet. Second, limit your use of household chemicals such as bleach and antibacterial soaps. Third, avoid parking heavy vehicles on your drain field or landscaping above the septic tank. Following these tips can help prevent septic system problems and extend the lifespan of your septic system.
Map Section
At All Pro Septic, we are proud to serve Spring and its surrounding areas. Please refer to the map below for our service area.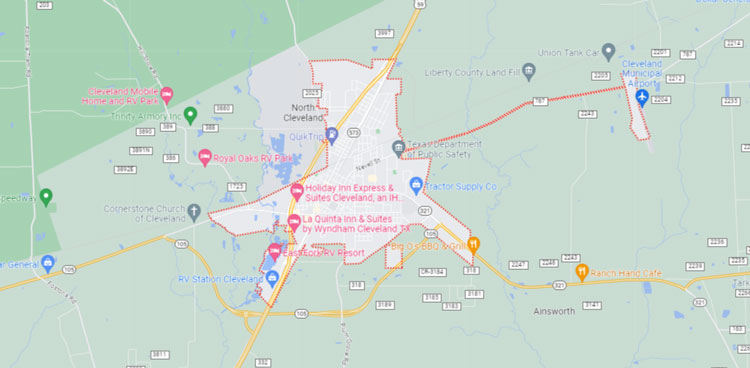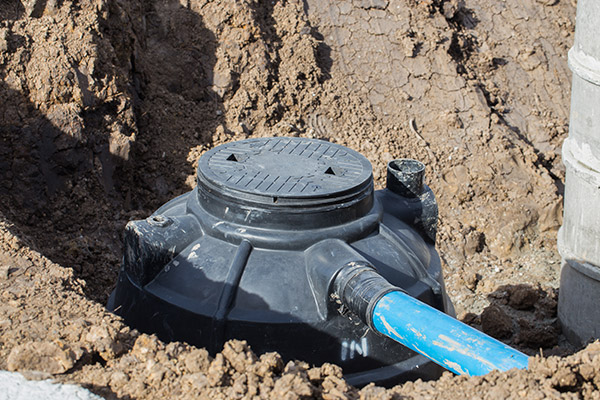 Need Septic Services?
All Pro Septic proudly serves the Spring, TX area and the surrounding communities. Our team of expert technicians is available 24/7 to handle all of your septic systems needs. Whether you're an existing customer in need of routine maintenance or a new customer experiencing an emergency, we're here to help. Contact us today to schedule an appointment or for more information about our services. Our team is ready to provide you with the best service possible to keep your septic system running smoothly.